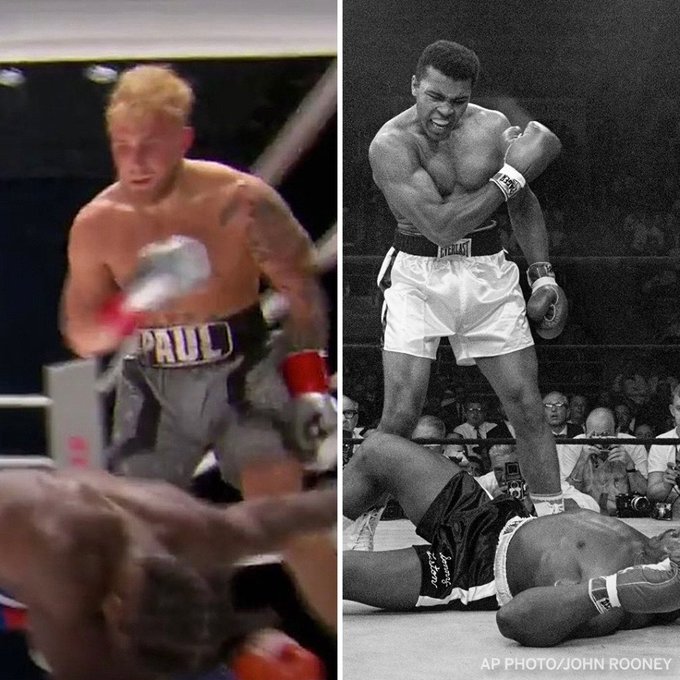 YouTube sensation Jake Paul has boldly claimed that he could be the 'new Floyd Mayweather' following back-to-back knockout wins to kick off his professional boxing career.
The latest of those came via a sensational second-round demolition job of Nate Robinson on the Mike Tyson vs Roy Jones Jr undercard.
Paul is certainly not short of confidence and is adamant his 'vicious' style can see him accelerate to the top of Boxing.
"I'm a pro boxer and I'm here to stay," said Paul via BoxingScene.
"When you put those 10-ounce gloves on me, I'm vicious, I can hit. I'm a real dog. When these MMA fighters come into the ring, they're gonna meet 'The Problem Child'. They're gonna meet me.
"I'm here to make millions of dollars and sell millions of pay-per-view and I'm gonna be one of the biggest stars. I think I might just be the new Floyd [Mayweather]."
Paul had some support in the shape of 'Iron Mike', whose comeback fight with Roy Jones Jr ended in a draw, who insisted that people like the young American are good for the sport.
"They help boxing so much; boxing owes these YouTube boxers some kind of respect," the 54-year-old said.
"They should give them some belts because these guys make boxing alive. Boxing was pretty much a dying sport, UFC was kicking our butt.
"Now we got these YouTube boxers, with 25million views. Boxing is going back thanks to the YouTube boxers."
Paul also compared himself to the legendary Muhammed Ali in an Instagram post which has since been deleted.
As you can imagine, that was met with disbelief by many on social media…
ORIGINAL POST: https://talksport.com/sport/boxing/798331/jake-paul-boxing-floyd-mayweather-muhammad-ali/
Noel Galang – Kamao TV