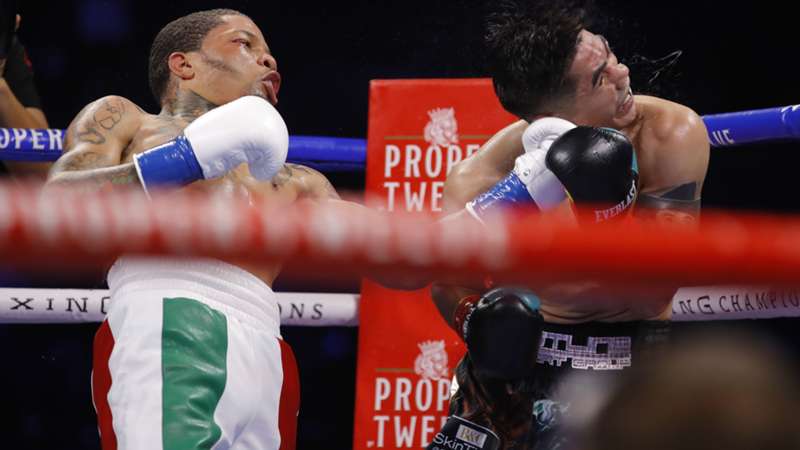 Mexican fighter Leo Santa Cruz has admitted he will consider retiring in light of his heavy loss at the hands of Gervonta Davis on Saturday night.
Defeated lightweight boxer Leo Santa Cruz has admitted that he will consider retirement after his brutal loss to Gervonta 'Tank' Davis on Saturday.
The Mexican fighter was knocked out by a ruthless uppercut from Davis in the sixth round, and he said after the fight that he was thankful to be in good health.
"Thank God we are fine," he said. "We are healthy, we did not come out with the victory, but we thank all the fans for their support, their good vibes, with all our hearts. He caught me, we went down, but thank God we are here."
The 32-year-old admitted that his opponent, seven years his junior, was not being hurt by his blows.
"He wasn't feeling my punch," Santa Cruz stated. 
"He threw the uppercut on me and I was blocking it well," he said. "I didn't feel the punch and that's why I stayed there, but he threw that particular uppercut with all his force, he threw it and he hit me good.
"He hit me with a good punch. I don't take anything from him, he's a great fighter and he caught me."
While Santa Cruz retains the WBA title in the featherweight division, he has been professional for 14 years and he may consider stepping away from the sport after such a clinical defeat.
"The truth is I want to spend time with the family, spend time with them, rest, and the truth is I am going to talk with my team, with my father, to see what plans they have or what they want me to do, to see if I continue boxing or we retire," he explained.
"Let's see what happens, let's talk to my dad and see if we come back. Let's see, as my mind clears, let's see what comes next."
ORIGINAL POST: https://www.dazn.com/en-IN/news/boxing/leo-santa-cruz-considers-retirement-after-knockout-loss-to-gervonta-davis/n6zy4r5vejkc1dlio31a90juv
Noel Galang – Kamao TV