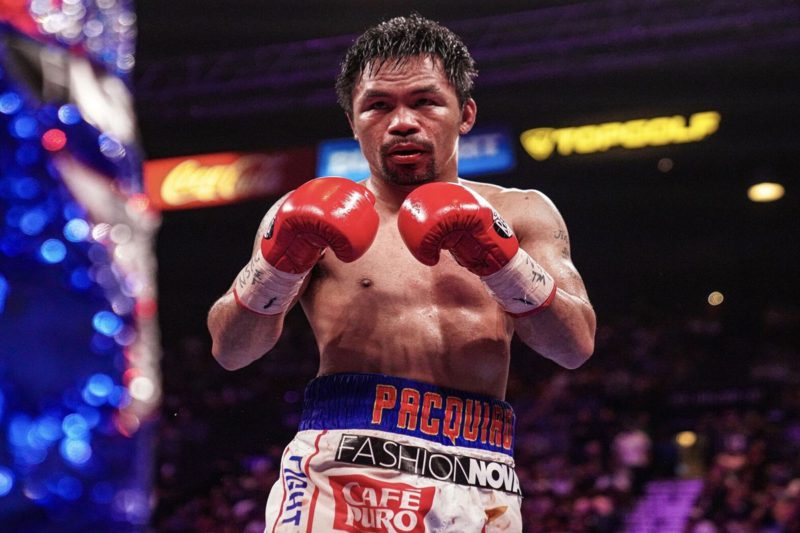 It's been more than a year since Manny Pacquiao has appeared in a professional fight. The Filipino Senator vanquished Keith Thurman via a decision in his last appearance. Since then, he has been touted to go against several names.
From Terence Crawford to UFC star Conor McGregor, umpteen fighters have desired to square off against him. However, Pacquiao has been busy with his political role, staying away from boxing for a brief period. That said, he has found the fire to get back inside the ring.
After teasing a crossover with Conor McGregor, Manny Pacquiao has recently revealed that he is in a mood to fight. While he has confirmed none of his opponents, the octuple world champion is gearing up for some in-ring action.
Manny Pacquiao drops bomb via social media
'Pac-Man' has recently signed with Paradigm Sports, the same entity that handles McGregor's sports ventures. Thus, Pacquiao is expected to receive some big fights ahead, besides his fight with Dustin Poirier.
He has also posted a picture of himself alongside wife Jinkee Pacquiao, desiring to get back inside the ring. Pacquiao appears vexed in the picture. If not vexed, the moment was intense, and it's clear from Pacquiao's facial expression.
No one would want to see that look on Pacquiao's face, especially if it's in the ring. In the caption, Mr. Senator wrote, "I'm in the mood to fight."
Thus, it is great news for his fans and all combat lovers over the world. As per McGregor's wish, he wanted to face Pacquiao by the end of this year in the Middle East.
Meanwhile, McGregor is also being lined up for a rematch with Dustin Poirier. So, it's still unclear whether Pacquiao will return to face the 'Notorious.'
Errol Spence Jr. or Terence Crawford can also be the possible opponents for 'Pac-Man.' If Pacquiao is eager to fight, there's no way he can run out of opponents. Meanwhile, he needs to finalize a date of his return to see how things play out.
ORIGINAL POST: https://www.essentiallysports.com/boxing-news-boxing-legend-manny-pacquiao-has-fans-excited-with-his-latest-post/
Noel Galang – Kamao TV