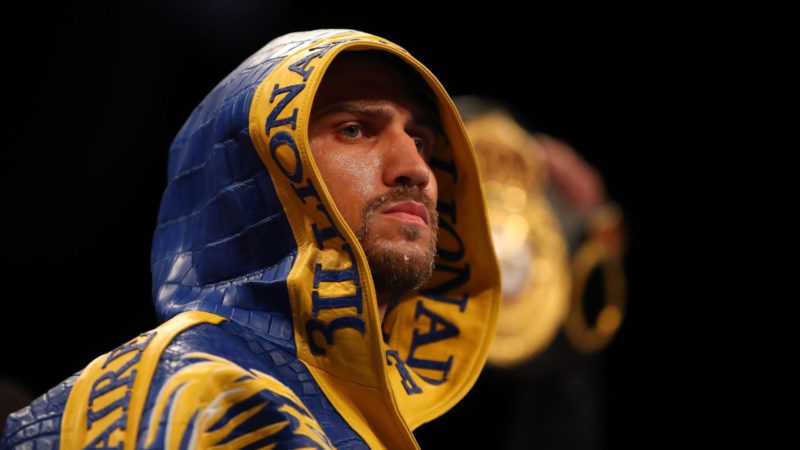 There is no love lost between the WBA (Super), WBO, and The Ring lightweight champion Vasiliy Lomachenko and the IBF lightweight champion Teofimo Lopez. The heated war of words between the two has been taken to another level with Lopez calling Lomachenko a "conniving son of a b***h."
Lomachenko took offense to it and replied saying, "In my country, if you insult somebody, you'd better be prepared for them to hurt you. If I were back in my country, he would learn pretty quick that he can't run his mouth like that. Whatever I say, I believe it.
"So what he's saying, for example, he actually believes. But if he doesn't follow it up with action and fulfill those words, then he chose the words poorly to begin with. I'm definitely not going to feel sorry for him.
"If I get a chance to cause him pain, I'm gonna do it. When I was at Commey fight, I saw a very interesting first round. But in the second round, it was a very lucky punch from Lopez. It doesn't matter, Teofimo. I want all titles. Undisputed of all champions," he added.
What does this rivalry between Vasiliy Lomachenko and Teofimo Lopez mean for both?
Vasiliy Lomachenko (14-1, 10 KOs), who is coming off a unanimous decision win over Luke Campbell in his last bout, will look to acquire Lopez's IBF title in this fight while taking away his undefeated record. And going by what he said, it looks like he is not impressed with Lopez's boxing skills and his performance in his last fight.
A lot of bad blood has boiled between the two leading up to this fight. Lopez (15-0, 12 KOs), in an interview, even stated that he didn't respect Lomachenko nor did he believe his hype train.
With there being an amount of animosity towards each other to a certain degree, it will be interesting to see how they approach the fight. And while Lomachenko will most likely be the betting favorite for this bout, Lopez will surely be his most difficult challenge to date.
All the trash talk has added more fuel to the fire and increased the anticipation for the bout. And going by their words, it seems both fighters can't wait to get their hands on each other.
When they finally collide on October 17, we'll find out who the king of lightweight division really is.
ORIGINAL POST: https://www.essentiallysports.com/boxing-news-im-definitely-not-going-to-feel-sorry-vasiliy-lomachenko-warns-teofimo-lopez/
Noel Galang – Kamao TV